Fiendish chain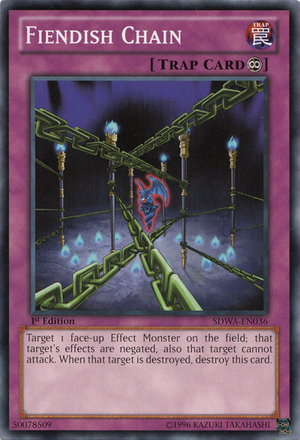 So many people get the ruling of this card wrong.
When this card activates the only way of removing this card is through cards that destroy spell cards or when the targeted monster is destroyed. If the targeted card leaves the field other than being destroyed fiendish chain
FLOATS
on the field. Also if you fiendish chain as your opponents uses the targeted monsters eff the monster eff still activates but its is negated.
Example
1. Judgement Dragon is Summoned.
2. Its controller uses their priority to activate its effect.
3. Fiendish Chain is chained to said effect, targeting Judgement Dragon.
4. Nothing else happens, resolve in reverse.
5. Fiendish Chain resolves.
6. Judgement Dragon's effect is negated.